Muddy River was whelped on July 29th 2015, River comes from a multi generational line of championship hunting retrievers. His sire is Ryan's Muddy Water and his dam is Cabelas Chocolate Puddles.
He is a 7 year old English Chocolate Labrador Retriever who currently weighs 91 pounds and if you can't tell form the stunning photos of him included below he is all muscle .
What's so great about River is that he is a started gun dog, who has amazing drive and has gone through extensive obedient training and basic hunting retriever training. To date he has undergone six to seven months of hunting retriever training and some of the most common feedback that we have received from it is that he absolutely loves to work but he has a built in switch to where he can immediately turn off the hunting dog side of him and become the perfect family oriented dog.
He constantly and consistently displays a very calm demeanor that comes with being a English Labrador Retriever. He is so good around young children and people and is very protective of them. He absolutely loves to relax with family and absolutely loves the cold so much so that on most nights you can find him nestled in my bathroom sleeping.
River has sired puppies that are currently going through service dog training as well as gun retriever training. His puppies do not disappoint and are absolutely stunning. He is an amazing and wonderful stud dog.
River has received his OFA certifications for hips, elbows and his eye certification. Please see below to check out the certificates and his AKC pedigree.
We look forward to the amazing litters that he will produce in the future and we currently have plans to breed him within the next couple of months with Annie. This year we plan on breeding River with Lady Jade, Stormy, and Harper.We expect he will produce some very high quality Chocolate Labrador Retriever puppies.
He is a very intelligent and one outstanding English Chocolate Labrador Retriever male of whom we are extremely proud of.
Please join us in welcoming River to the Lake Country Labrador Retriever family and stay tuned for your chance to get one of the amazing puppies he will sire in the future!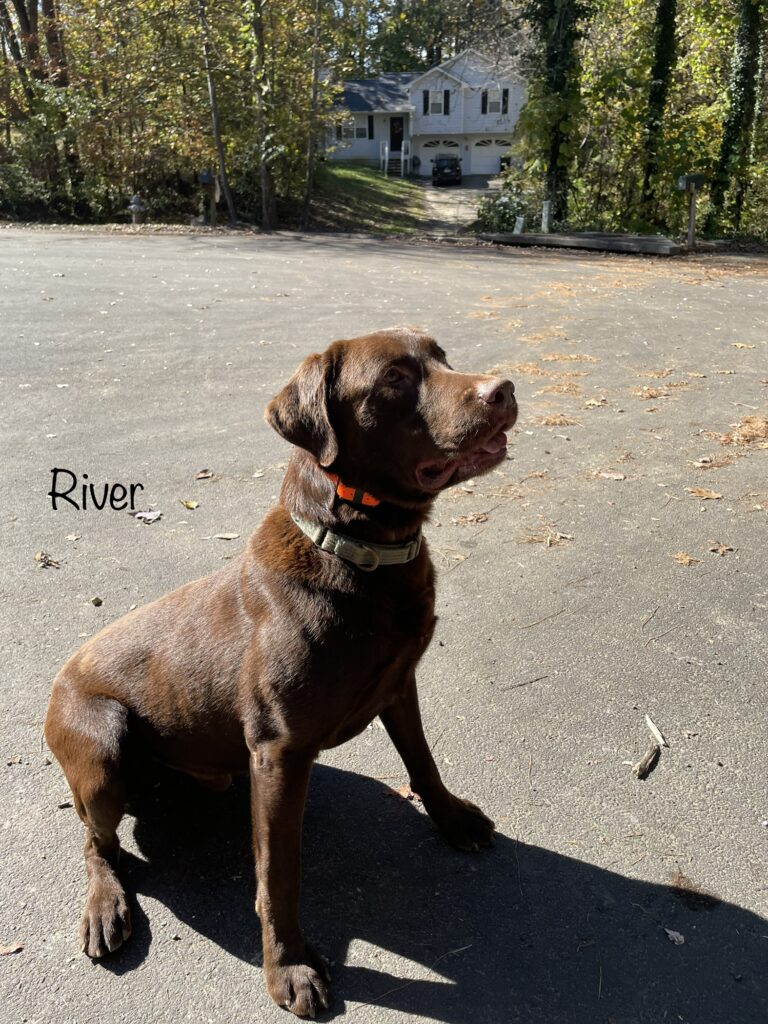 Rivers Genetic Test Results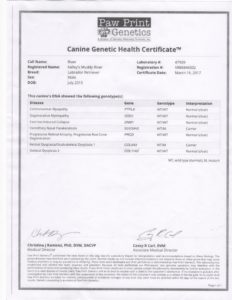 Rivers OFA Certifications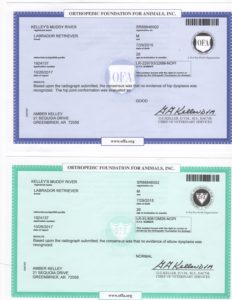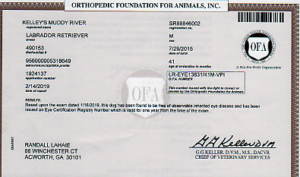 River's Pedigree